Try Jiu-Jitsu Today
Jiu-Jitsu is an incredible martial art that connects mind, body, and spirit. Done so, in such a way, that it has become one of the worlds fastest growing combat sports in the world offering tremendous benefits to the practitioner.
New to Jiu-Jitsu? Looking to Try something new?
Jiu-Jitsu is an incredible way to meet friends, get in shape, and learn to defend yourself.
Bronze Trial Membership $19
50% off Until August 15th. Limited Supply*
1 Class Trial Includes
1 on 1 Consultation and Program Review
Audit of any scheduled classes
50% Off Enrollment Fee
FREE T-Shirt if you Enroll for a regular membership.
Includes Any Single Class (Excludes Advanced Jiu-Jitsu) by appointment only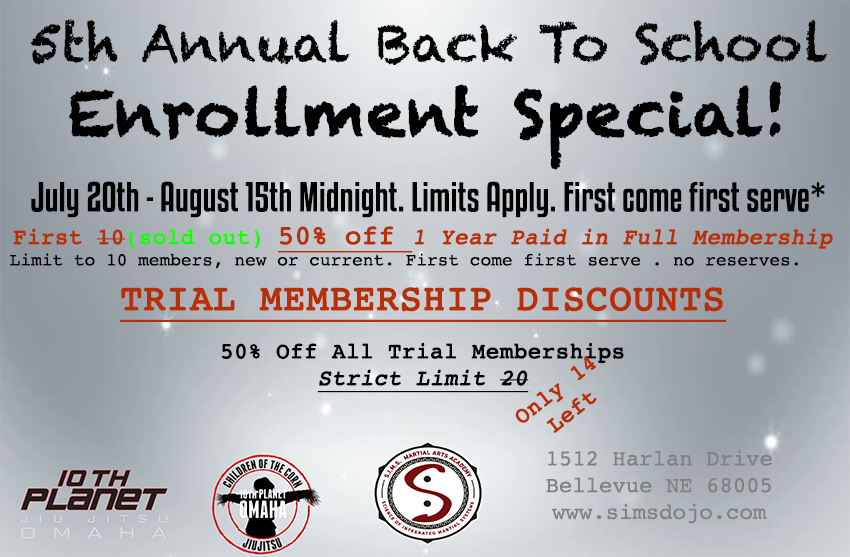 Our Academy offers a variety of Jiu-Jitsu classes for students of all skill levels.
Beginner level classes deigned for students with zero experience.
Additional All skill level, advanced level, and more. Try out today.
Get our New Student Starter Guide FREE!
We want you to be successful in jiu-jitsu. So we've created a Killer new student starter guide that will help you get on the mats quicker! Let us help you get started the right way!